Trillions lost and lives ruined: inside crypto's 'Lehman Brothers'
More than a $1 trillion was wiped off the value of cryptocurrency markets in the last six months, ruining countless lives and prompting insiders to speculate that the Bitcoin bubble may finally have burst.
Giulia Crouch goes inside the start of crypto's 'Ice Age'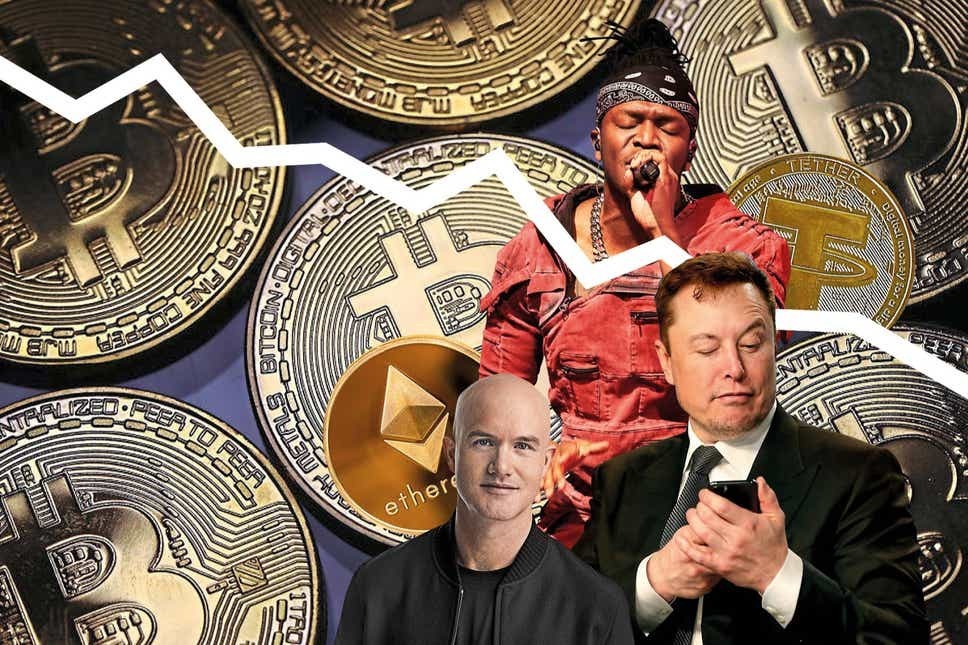 Even if you know nothing about Crypto, Bitcoin baffles you, and you thought Ethereum was a Marvel character, what's not hard to understand is that a crypto-crash has caused investors to lose vast sums of money and in some cases, everything they had.
The crash was so spectacular that some people are calling it the Lehman Brothers of the crypto world. The market value of cryptocurrencies, almost $3 trillion in November, is now just $1.3 trillion.
The largest crypto-trading platform in the US, Coinbase, lost half its value in a week and has warned users they could lose their money if the company goes bankrupt. Founder Brian Armstrong has seen $11 billion vanish from his personal wealth. He's just one of the "crypto bros" who lost vast sums. A trader with 288,000 Bitcoin lost $800 million in a day after the price plunged, while Elon Musk saw his $1.5 billion investment in Bitcoin drop in value by $300 million.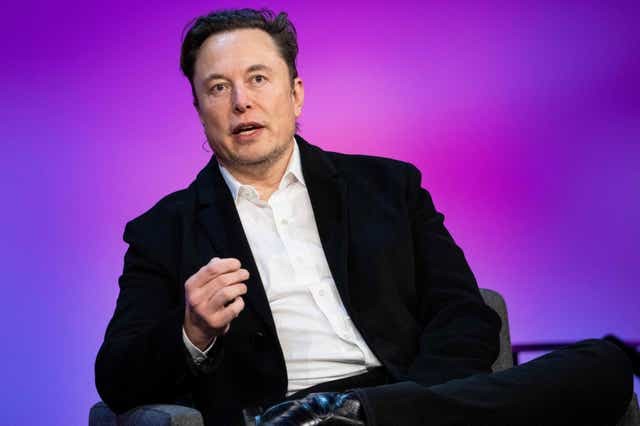 Elon Musk saw his $1.5 billion investment in Bitcoin drop in value by $300 million in the recent crypto crash (TED Conferences, LLC/AFP via Get)
For the uninitiated, cryptocurrency is a "virtual currency" that is de-centralised so doesn't require a middleman aka a bank. It's pitched as a fairer way to do finance but is completely unregulated and can be very hard to predict.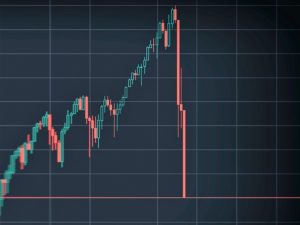 This was shown on May 11 when one coin, Luna, plummeted in value, having a knock-on effect on the other coins. The fall was so catastrophic that questions are being raised about the future of the industry.
Some say investors are so spooked that it marks the start of a long "crypto-winter", while others dubbed it an "ice-age". With one in five young Londoners (18-34) investing in crypto, what will this mean for the capital, the hub of the UK's crypto-hype? Has the Bitcoin-bubble finally burst?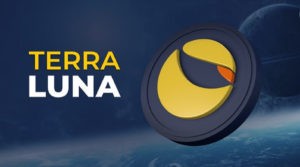 Terra (Luna) was called a "stablecoin" but it proved to be anything but. It lost more than 99 per cent of its value in 24 hours. The industry panicked, investors scrambled to move their money and desperate Luna-losers posted online about how they'd lose their homes.
The reason for the crash is debated. Some say it was due to a general fall in financial markets. "It's not just crypto, it's everything," says Oleg Giberstein, co-founder of London-based crypto trading startup Coinrule. "Netflix is down, tax stocks are down. The markets are depressed. Crypto is a risky asset class so gets hit the worst." Oleg, who set up Coinrule three years ago, says Luna was also "an absolute disaster".
"I know a lot of people who know the industry well and have lost a lot of money. It felt like a solid project but used unsustainable mechanics. It was considered stable and safe but I never touched it because I thought the risks were being downplayed. There was an element of misleading advertising and people who know nothing about crypto were going for it because they thought it was relatively risk-free."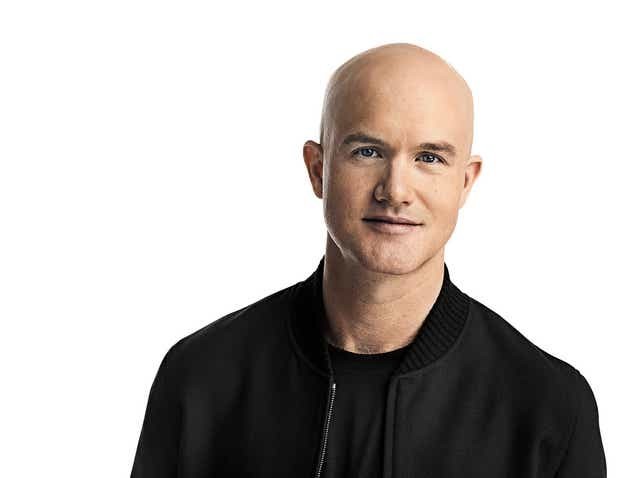 Coinbase CEO Brian Armstrong (Ethan Pines)
In the past couple of years crypto-hype has been peaking again. Professor of Financial Economics at Loughborough University Alistair Milne says this was due to the pandemic. "There were a lot of people with time on their hands during lockdown and with a bit of spare money. People felt more confident and piled in."
For Professor Milne this cycle of interest and crashing is an inevitable part of something as volatile as crypto. "This is what you should expect with crypto," he says. "There's not an underlying value that drives prices, it's short-term speculation — the news, what people think about it, which celebrities advertise it. When people feel more concerned they take their money away and the price falls a lot." External factors such as the war in Ukraine and rising inflation have made investors more risk-averse.
This is not the first time the industry has crashed. In 2017 the value of Bitcoin fell from £20,000 to £3,000. "Everyone thought it was the end and was asking whether the bubble had burst," says Oleg. "But it will come back. It's a cycle. There's a big run-up and then a crash every two to three years. With each new cycle we make bigger steps forward."
Susannah Streeter, senior investment and markets analyst at Hargreaves Lansdown, is not so sure. "A chill descended on the crypto market and I don't think it's going to be blown away any time soon. I think really it's all part of a stampede away from risky assets. During the pandemic, crypto fans were lured into a false sense of security. Now they're facing a rude awakening. So many people will have lost money this time. They wanted to make a quick buck but had no real idea what they were investing in."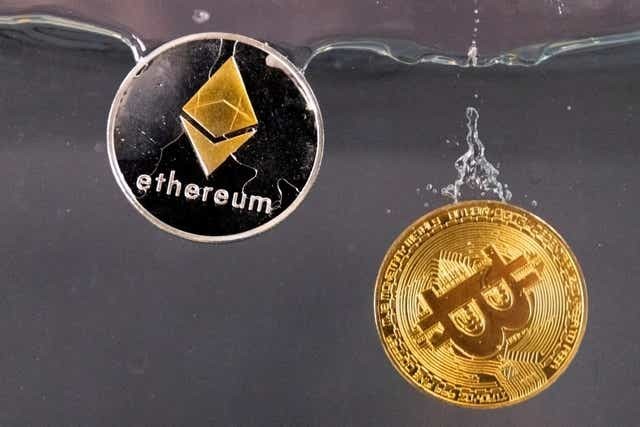 (REUTERS)
Susannah thinks regulation is needed immediately and that "stable-coins" will be targeted first. "It's dangerous," she says. "It says it all that there are suicide warnings on some of the exchanges."
What also struck her is that she'd noticed crypto become a topic of conversation in the school playground. "I hear mums talking about how their crypto wallets are pumping and I think, do you have any idea what you've put your money into?
"It's a gamble," she adds. "You're betting on a game where you don't know the rules. They haven't been drawn up yet. Don't invest unless you've got money you don't mind losing."
One Londoner has learnt the hard way. In the recent crash he lost £9,000. He's 50 per cent down on his investment and has a third of his savings tied up in crypto, his hopes of buying a house now out of reach. The 27-year-old, who wanted to remain anonymous, says: "I try not to tie too much emotion to it. It's easy to say now that I regret putting that much money into it but I wasn't saying that when it was going up. I went into it knowing it was high-risk, high reward."
Crypto is a gamble. You're betting on a game where you don't know the rules
For him that was part of the appeal. "Buying a house is so unattainable that things like this become more appealing." He got into it a year and a half ago and now has eight different crypto currencies. However, the crash has made him reassess. "I'm not going to put any more into it for a while," he says. "The worst thing I could do is panic and take it out so I'm just going to be hands-off and in the meantime look at safer options. It's a lot of money and it's really set me back but I've made peace with it."
He's not the only one trying to come to terms with a loss. Rapper and YouTube star KSI tweeted that he lost nearly £3 million. The Luna he had purchased for $2.8 million fell to $1,000, causing him to tell his fans he was "packing in" his crypto habit. "It's ok because I'm not dead," he wrote. "I've still got my family, my friends and my work ethic."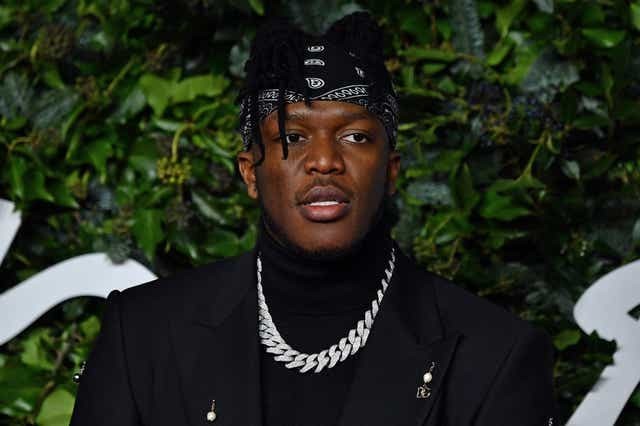 Rapper and YouTube star KSI tweeted that he lost nearly £3 million. (AFP via Getty Images)
However, for some it's been life-ruining. One Reddit user said: "I lost over $450k USD, I cannot pay the bank. I will lose my home soon. I'll become homeless. Suicide is the only way out for me."
Another, who said he became a millionaire aged 20 thanks to crypto, has lost his fortune and his girlfriend. "I was looking for some good long-term holds," he adds. "My cousin informed me about Luna. I was really intrigued with what he told me, so intrigued that I decided that my money would be safe there. Stupidly I bought over 55k Luna at $80+ during the dip." Now it's worth less than $500 and when he told his girlfriend the news she dumped him. "I wish I could go back in time," he says.
Cashing out involves using an exchange service, swapping your crypto for pounds or euros and withdrawing it from your bank — though that's no longer an option for those who had Luna.
Oleg is optimistic this isn't the end for crypto and thinks London will continue to feel its buzz. "In 2017 and 2018 you could barely get into crypto events in London because of the interest. It crashed and everything became more cosy but it built back up again and that'll happen this time."
Sam Kopelman, UK Country Manager of Luno, a crypto-exchange, agrees. "London has always been at the forefront of financial services, and the next step is to lead the world in crypto innovation. Our research suggests nearly one in five young Londoners now invest in crypto, in part because they are disillusioned with the returns from the traditional financial system. After a slow start, the Treasury announced its intention for the UK to become a 'global crypto hub' last month, and the City will be home to the architects of crypto's success in the UK."
Whether you think crypto is the future or just another way to gamble, advocates aren't ready to give up on it yet.
Please note the above article was first published by Evening Standard and should not be regarded as individual investment advice on whether to buy, sell or hold any investment. Please speak to your personal adviser BEFORE you make any investment decision based on the information contained within this article.
As Crypto Currency is not a regulated investment, Ethical Offshore Investments can not provide any advice on the individual investment in this alternative asset class. If investors wish to get some exposure to companies involved in the crypto or blockchain technology, we can provide guidance on regulated Exchange Traded Funds (ETF's) and mutual funds that invest in these types of companies. 
At Ethical Offshore Investments, we can provide guidance on a range of Fund Managers that offer exposure to high growth potential companies. As we aim not to use commission paying funds, we will access the lowest charging version of the managed fund that is available on the relevant platform…… resulting in more of the investment growth staying in your pocket.
We will also NOT CHARGE any additional entry and/or exit fees to purchase these funds for our clients.
Socially Responsible Investing – Ethical Business Standards