Nurobots: delivering a good life with autonomous vehicles.
Today, transportation barriers prevent many from accessing the goods and services they need. But Nuro's self-driving vehicles hope to deliver a better everyday life as its autonomous vehicles simultaneously reduce inequalities and transform local commerce for everyone.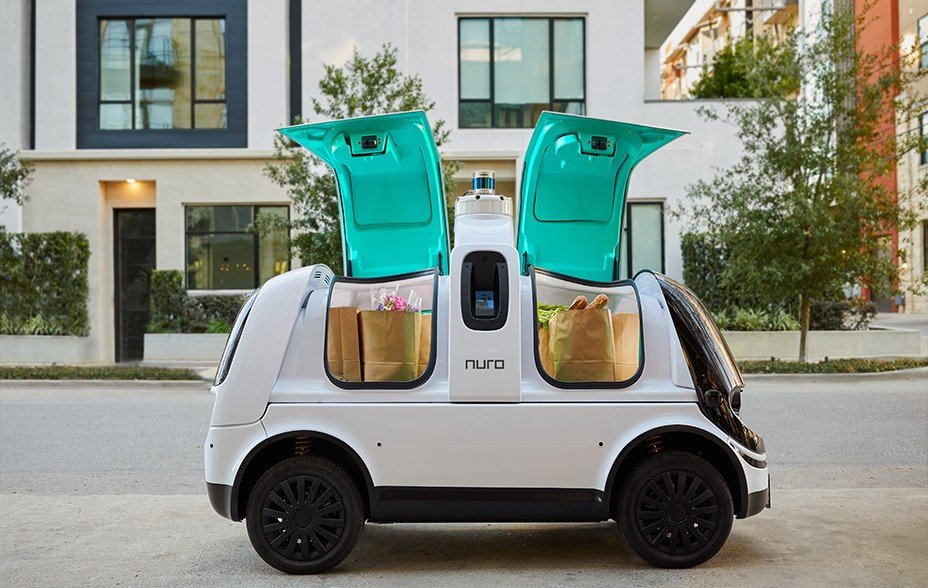 © Nuro.
31 January 2022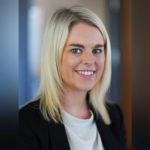 Claire Shaw, Investment Specialist at Scottish Mortgage, explains how the autonomous vehicle company Nuro, through its self-driving vehicles, hopes to transform local commerce and help deliver a better everyday life for everyone. Capital at risk.
In the latest Domino's TV ad, Nuro's R2 self-driving vehicle (the 'bot') zips a pizza through the streets of Houston, Texas. The autonomous bot avoids traffic jams, falling trees and potholes before arriving safely at its destination. The largest pizza company in the world, Domino's has a long history of revolutionising delivery methods, so its little wonder it has chosen to partner with Nuro. But for Nuro delivering your pepperoni pizza in under 30 minutes is just the beginning.
Its mission extends to building "an equitable and accessible future, with the promise of lower emissions, safer streets, and more communities that participate in the economic growth of autonomous delivery."
In other words, bringing food to those that need it in a safe and sustainable manner, by actively seeking to address the issue of 'food deserts' – defined in an urban context as an area with no ready access to a store with fresh food options within one mile and 20 per cent earn below the poverty line. Nuro believes autonomous delivery will improve the lives of the over 20 million Americans living in these low-income food deserts, by delivering groceries, over-the-counter medicine and providing pick-up/delivery services cheaply and conveniently right to their door.
That's why the Scottish Mortgage approach is to provide patient capital and long-term support to companies like Nuro that have a real chance of helping societal advances and reducing inequalities.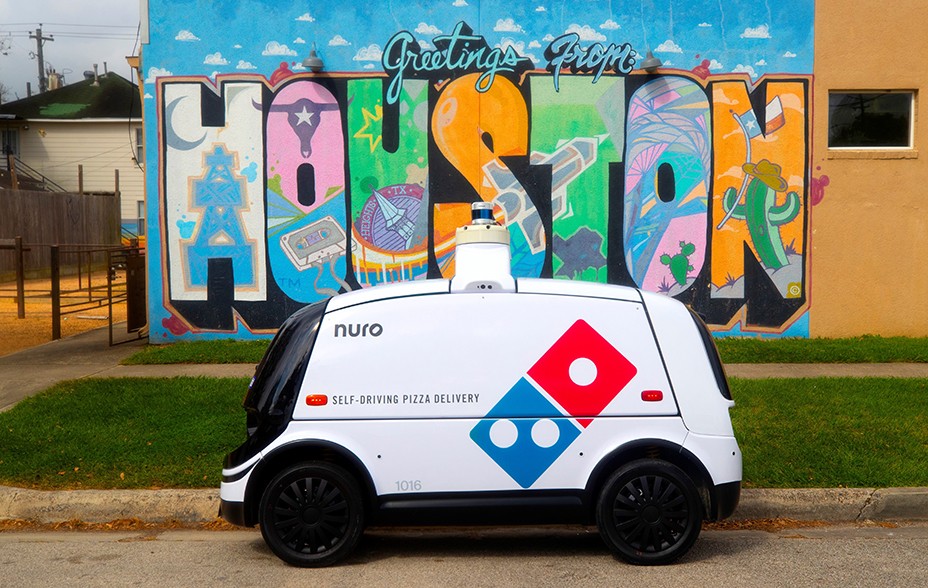 © Nuro.
From the ground up
For Dave Ferguson and Jiajun Zhu, the founders of Nuro, the strategic mission of the company has always involved transforming local commerce through autonomous delivery. At present, it is the only company that has designed and built an autonomous driving vehicle from the ground up, specifically for the purpose of the last mile delivery of goods.
Speaking in 2020, Ferguson stated that when they founded Nuro, they set out to build a new class of vehicle designed purely for transporting things not people. Their self-driving vehicle would be zero occupant – driverless and passenger-less. Ferguson and Zhu were convinced that this new type of vehicle had the potential to be safer than passenger vehicles: narrower, more nimble and better able to prioritise the needs of pedestrians, cyclists and vulnerable users to ensure safer and friendlier streets.
The founders also recognised that by making home delivery fast and affordable, their bots could conceivably become a fixture in everyday life. Fresh food, with all its health benefits, might become a convenient and affordable choice for all consumers, regardless of their personal circumstances. If it succeeds in changing the landscape of food delivery in this manner, Nuro would be a generation-defining company, but its impact could equally lie in what it has achieved in refining the regulation and legislation around autonomous vehicles.
Designed for impact
February 2020 was an important milestone, and one which will undoubtedly shape the direction the autonomous vehicle industry takes from here. This was when Nuro became the first company to receive a partial exemption from the US Department of Transportation's (DOT) federal safety standards. Until then, all new vehicles had to conform to rigorous safety standards covering steering wheels, seatbelts, airbags, side mirrors, to name but a few. These regulations have no doubt saved many lives, but are mainly geared around the safety of human occupants.
Take the humans out of the equation and it stands to reason that your pepperoni pizza is not going to need a seatbelt!
With speed restricted to 25 miles per hour and a design that only permits carrying goods and not passengers, the regulator deemed the R2 to have a lower risk profile and warrant safety concessions. A point backed up by safety experts at the Virginia Tech Transportation Institute (VTTI) who concluded that zero-occupant vehicle design reduces the risk of death in a crash by nearly 60 per cent, because safety measures focus on absorbing impact, not protecting passengers. Nuro is the only company so far to have received an exemption, allowing it to work faster towards commercialisation than its peers.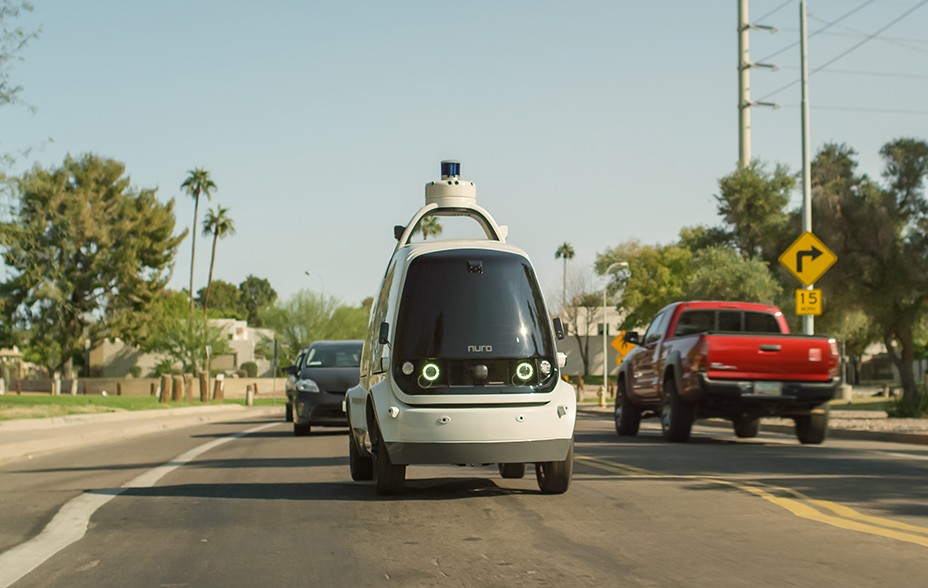 © Nuro.
Operating on a 31kWH battery, the zero emissions R2 is about half the width of a regular car or delivery vehicle. Nuro is currently building a $40 million production facility and test track in Nevada in partnership with BYD, which will allow it to manufacture tens of thousands of the next generation of bot – the R3 – annually from 2022. This will give the industry pause to think what it can do to increase its efficiency: transporting a pizza in an SUV is a waste of space and fuel and is harmful to the environment. An independent economic impact study undertaken by transportation specialists Steer agrees.
It found that if Americans were to use AV delivery services instead of personal cars for much of their daily shopping and errands between 2025-2035, then CO2emissions would decrease by 407 million tons.
That's enough to offset the emissions from powering every household in New York City, Los Angeles, Chicago and Houston combined, for ten years.
Think partnership, not competition
The existing demand and urgency for Nuro's 'instant needs' services are illustrated by the impressive list of retailers and partners who have already signed agreements with the company. FedEx, the global leader in logistics, is working with it developing last-mile delivery services. Walmart and Kroger are trialling grocery delivery with CVS Pharmacy piloting prescription delivery. These are just some of the companies that share Nuro's vision about the potential of autonomous delivery both to improve access and to make the future of transportation more efficient.
For a company which is only five years old, its list of partners is striking and illustrates the proof of the 'zero occupant' concept, as well as a belief that Nuro has a good chance of being the one that will bring this service to the market first.
Nuro's partnership strategy is simple. The company focuses on a B2B business model, targeting a few of the largest potential partners per goods category in metropolitan areas where minimum wage is high. It is these minimum wage demands combined with an intense competition for drivers that could make Nuro an attractive proposition to food delivery companies such as DoorDash and Gopuff. Executing physical delivery is a necessary evil to them, an operational headache which severely hampers profitability. Nuro can act as an enabler for these companies by allowing them to focus on increasing their online sales, knowing that they have a reliable partner in Nuro offering a last-mile delivery service at an attractive cost.
Nuro doesn't view these food delivery companies as competitors – it sees them as potential partners.  
Delivering where it matters
Greg Rogers, Public Policy Manager at Nuro stresses the founders' commitment to including underrepresented and disadvantaged communities in Nuro's strategy road map to ensure the benefits of this technology reach everyone. In conjunction with partners such as Kroger and Walmart, Nuro has spent a lot of time understanding the role that transportation can play in issues surrounding hunger and food security.
It has engaged with food policy experts in an attempt to identify how it can help use its technology to help alleviate hunger.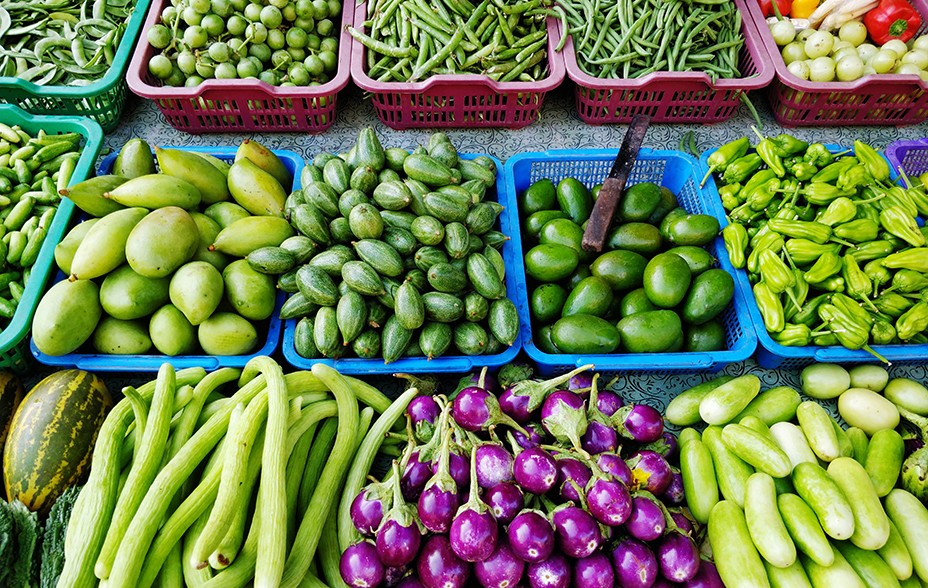 The failures of the current model of transportation are especially apparent in communities classed as food deserts, where access to affordable and fresh groceries is limited.  The obstacles to purchasing fresh food cascades into wider health issues. Those living in food deserts are more likely to suffer from malnutrition, obesity and heart disease. Nuro's goal is to reduce the cost of delivery to $0 to give people living on low incomes, the same access to convenient and affordable fresh fruit and vegetables as those who live in food-rich areas. The company has recently undergone a pilot project in Houston Texas in conjunction with Kroger delivering from three stores to six zip codes in low income neighbourhoods.
The project has been successful but for the founders this is just the beginning.
Changing Direction
The goal for Nuro was never about developing another fancy gadget for those that had everything, but rather developing a technology to improve the quality of life for everyone. The fact that the Nuro fleet will be fully electric means a dramatically reduced CO2 footprint, ticking the 'E' box in ESG. But it's the often-forgotten middle child of 'S' where Nuro can have real impact.
The global pandemic has shone a light on the grave global disparities in accessing basic services such as food, healthcare and education. Businesses like Nuro that can improve access and outcomes in these areas, seem the most likely to thrive.
Imagining the future of mobility requires you to think a little differently. A congested highway of internal combustion engine vehicles looks the same as a congested highway full of electric vehicles. Nuro believes it can achieve real improvements in our quality of life by overhauling the vehicles we use to transport goods.
At Scottish Mortgage, we share Nuro's belief that you must be ready to engage with new business models and concepts if you are to find the next exceptional company. With Nuro, the attraction is the scale of the opportunity, combined with the entrepreneurial mindset of its founders, which will help the company emerge as the exceptional business we believe it is over the next decade. As a private company, Nuro can focus on building its business to make an impact, rather than meeting the demands of short-term market participants. It can continue to explore and build the latest in autonomous delivery bots, while learning from and growing with its partners. Sometimes the answer is not to get bigger and better, but smaller and smarter.
Important information and risk factors
The value of shares in Scottish Mortgage, and any income from them, can fall as well as rise and investors may not get back the amount invested. Investment markets and conditions can change rapidly.
The views expressed in this article are those of Scottish Mortgage and should not be considered as advice or a recommendation to buy, sell or hold a particular investment. They reflect personal opinion and should not be taken as statements of fact nor should any reliance be placed on them when making investment decisions.
This article contains information on investments which does not constitute independent research. Accordingly, it is not subject to the protections afforded to independent research and Baillie Gifford and its staff may have dealt in the investments concerned.
Baillie Gifford & Co Limited is authorised and regulated by the Financial Conduct Authority (FCA). The investment trusts managed by Baillie Gifford & Co Limited are listed UK companies. Scottish Mortgage Investment Trust PLC (Scottish Mortgage) is listed on the London Stock Exchange and is not authorised or regulated by the FCA.
A key information document is available here.
Ref: 13824 10005322
At Ethical Offshore Investments, we have published a few articles on Scottish Mortgage and the investment management style of Baillie Gifford. We have held a very positive view on the quality management of this Fund Management Group and it has been, and remains a core holding for our global equity exposure.
If you would like to learn more about the Scottish Mortgage Investment Trust and the various investment funds managed by Baillie Gifford,  click the More Information button below and we will contact you personally.
Sustainable Investing – Ethical Business Standards