Federal Reserve points to interest rate hike coming in March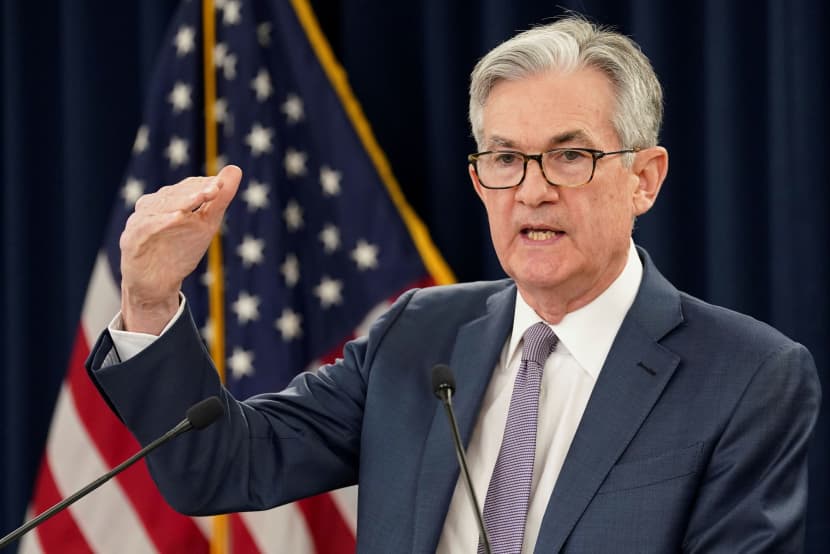 PUBLISHED WED, JAN 26 2022 by CNBC
KEY POINTS
The Federal Reserve on Wednesday provided the clearest hint yet that it could start raising interest rates as soon as March.
"With inflation well above 2 percent and a strong labor market, the Committee expects it will soon be appropriate to raise the target range for the federal funds rate," the central bank said in a statement that concluded its two-day meeting this week.
Fed Chairman Jerome Powell said asset purchases also are likely to halt in March, and the central bank released a paper outlining principles to start "significantly reducing" the bond holdings on its balance sheet without indicating a specific time frame.
Facing both turbulent financial markets and raging inflation, the Federal Reserve on Wednesday indicated it could soon raise interest rates for the first time in more than three years as part of a broader tightening of historically easy monetary policy.
In a move that came as little surprise, the Fed's policymaking group said a quarter-percentage point increase to its benchmark short-term borrowing rate is likely forthcoming. It would be the first rise since December 2018.
Chairman Jerome Powell added that the Fed could move on an aggressive path.
"I think there's quite a bit of room to raise interest rates without threatening the labor market," Powell said at his post-meeting news conference. After being up strongly earlier, the major stock market averages turned negative shortly following Powell's pronouncement.
To continue to read the full article, which appeared on CNBC, plus click HERE 
Sustainable Investing – Ethical Business Standards