Scottish Mortgage Investment Trust Betting on Long Term Growth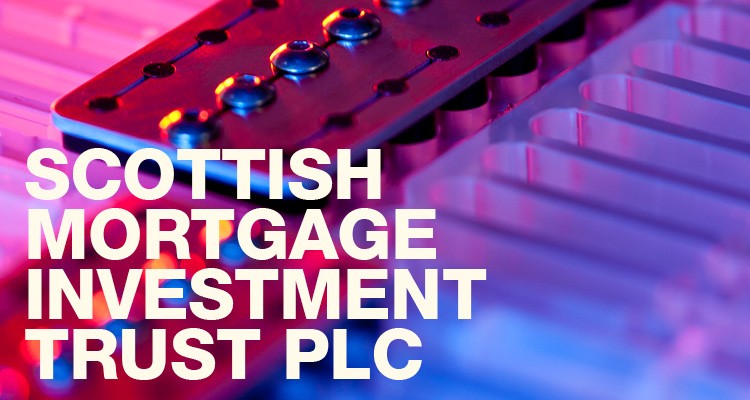 24 June 2021
Baillie Gifford's James Anderson, Tom Slater and Lawrence Burns discuss three areas where they are heavily investing into for long-term growth in the Scottish Mortgage Investment Trust.
By Abraham Darwyne
Senior reporter, Trustnet
The clean energy transition, China and healthcare are three major areas that the managers of the £18.1bn Scottish Mortgage Investment Trust are betting on for long term growth.
Scottish Mortgage has established an impressive long-term track record of outperformance, using a quality-growth investment style that seeks for the winners of tomorrow.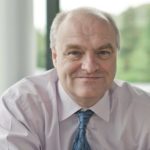 Explaining some of the current themes in the portfolio, manager James Anderson (pictured left) – who is set to retire in April next year – said most people are vastly underestimating the sheer scale of change that is occurring in the energy world.
"I genuinely believe that the best way of thinking about it is to believe that energy will be as free as search on the internet or whatever other aspect of the digital economy," he said.
"I think that is such a profound change from accumulated sets of philosophies that have grown up since the first oil crisis."
The impact of not having oil prices constantly dictate inflation or economic activity and productivity has been grossly underestimated, in his view.
He believes investors may have to go back to material written in the 19th century when energy first seemed to be unlimited and non-damaging to better understand the change ahead.
"I really don't know what are going to turn out to be the best eventual beneficiaries of this – there will be so many second-round effects that we cannot imagine at this point, but it is incredibly exciting," he said.
"It's not simply – however important it is – a climate change mitigation," he added. "It is opening up a set of opportunities that simply didn't exist otherwise."
Anderson has previously proclaimed that the age of carbon had come to an end and that the rise of renewables and the electrification of transportation would be "central to the investing world of the next 20 years at least".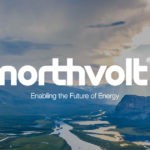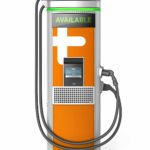 This could explain why despite trimming more than 80 per cent of its position in electric vehicle (EV) manufacturer and clean energy company Tesla, Scottish Mortgage still has 4 per cent of its portfolio invested in the company.
It also has invested large amounts into the likes of EV charging network operator ChargePoint and Swedish battery developer Northvolt AB.
Share price of ChargePoint over 1yr

Source: Google Finance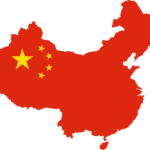 The next area where the Scottish Mortgage managers are bullish is China.
The trust has almost a quarter of its funds invested in the region, second only to North America where over half the portfolio is invested.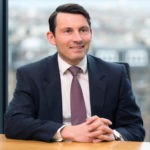 Co-manager Tom Slater (pictured left) explained that the scale of entrepreneurship in the country is part of why they are so attracted to some of the companies from the region.
"The companies that we see in China – the entrepreneurship at scale – is getting to the point of almost being unique anywhere in the world," he said.
"First you have this huge domestic market opportunity, and then cutthroat competition whenever a new idea or a new model emerges.
"The companies that emerge from that vicious competition in that huge market are battle-hardened, with leaders who really have a vision of what they're trying to achieve.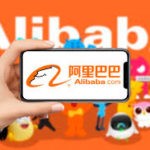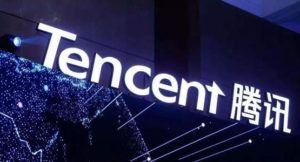 "Generally, to win at that sort of scale they have a clear path of where they want to go to next, so despite the dominance of the giants Alibaba and Tencent, we've had a new generation of entrepreneurs coming through that are able to keep innovating and keep scaling."
Slater asserted that one of the most underappreciated aspects of the company Tencent is its skill as an investor.
"The track record that they've had in building this portfolio of investments that's worth probably around $200bn – if not more today – is frankly quite astonishing when they've been at the same time getting on with their day job of managing this rapidly growing consumer-facing empire," he said.
Indeed, Scottish Mortgage's largest position is a 5.8 per cent stake in Tencent. It also has large stakes in Alibaba (3.9 per cent) and Meituan Dianping (3.7 per cent).
Share price of Tencent over 5yrs

Source: Google Finance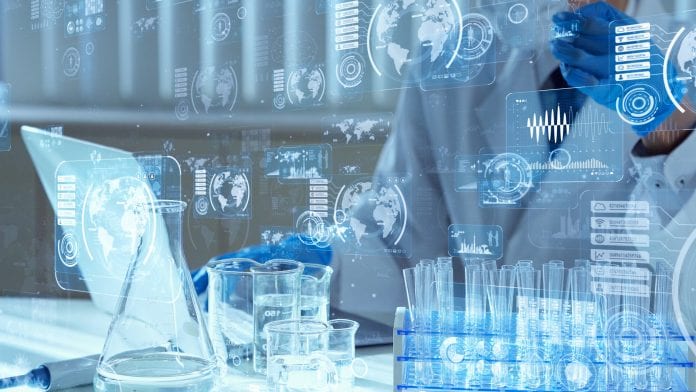 The third and final area is healthcare. Some of the trust's notable healthcare investments include Illumina, with a 5.8 per cent position, and Moderna, where it has a 4.7 per cent position.
"What we're seeing is the process of software taking over the world [and this] is being applied to new industries," Anderson explained.
"The leaders of these companies would tell you – it used to be said – that neither pharmaceutica discovery, nor biotechnology and synthetic biology could be reduced to code.
"But they can. It's just a different code.
"I think that is transforming both those businesses which is incredibly important in and of itself.
"On the one hand, you've got this process of exponential improvement and that morphs into the margin structure because as with so many digital business – it's the amount and pace of growing data that really matters.
"So I think, one of the frightening elements here is – for sure we're further on with the Moderna's of this world than with the Ginkgo's – but I think it's the same process.
"It may mean that early leadership really locks you in to dominance for years to come, in a phenomenon that we mentally thought of as more being associated just with the digital internet businesses, but I think it may apply to these absolutely critical areas."
Indeed, one of its largest private healthcare investment is in genetic engineering company Ginkgo Bioworks which is set to raise $2.5bn and go public via a $15bn SPAC (special purpose acquisition company) later this year.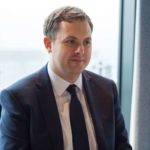 Lawrence Burns (left) – who was recently appointed deputy manager of Scottish Mortgage ahead of Anderson's retirement – also expects that the economics of healthcare companies in the future may look more like those of digital businesses.
He said: "I think the big context is really applying things like Moore's law and data – which has been so transformative in industries like retail and advertising where we've got the Googles and the Facebooks and the Amazons of this world – applying that on a canvas that's much more important both in size and scale and to human outcomes, as an area like biology and healthcare.
"That is really driving some quite fundamental excitement because it can go in so many more different directions and impact people's lives in even more profound ways.
"If we're seeing some of the same patterns of the use of data and an element of network effects as well – that might mean the economics look a bit more like the digital business models of the past than the healthcare models of the past."
Performance of trust vs sector and index over 5yrs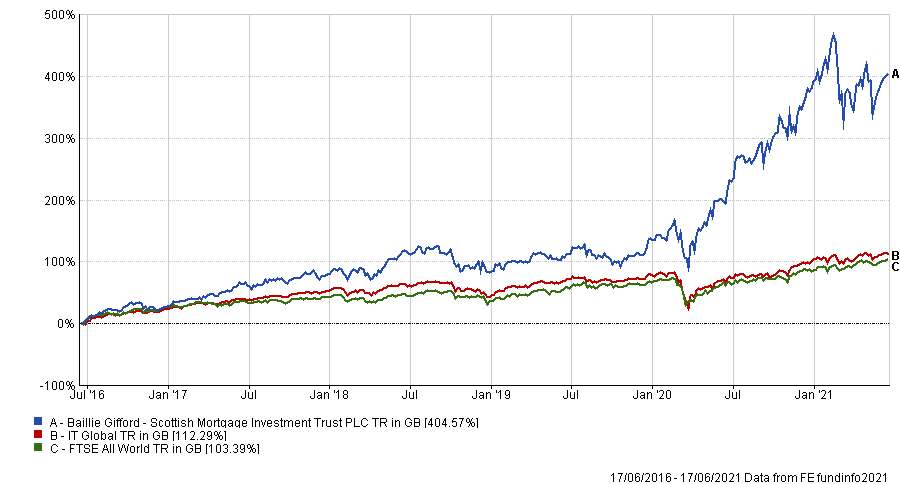 Source: FE Analytics
Over the last five years, Scottish Mortgage has made a total return of 404.57 per cent, compared with 112.29 per cent from the IT Global sector and 103.99 per cent from the FTSE All World index.
As of 17 June 2021, it was trading at a 4.9 per cent discount to net asset value (NAV) and yielded 0.3 per cent. It is 6 per cent geared and has an ongoing charges figure (OCF) of 0.34 per cent.
Clients of Ethical Offshore Investments can get access to this highly rated, and very successful investment trust without incurring any additional upfront or trail commission being charged (normal brokerage charges applied by the relevant Platform, Life Company, Portfolio Bond will still be applicable and fully disclosed). 
If you are an investor that is interested in this Listed Investment Trust, please click on More Information at the bottom of this page.