2021 Half Yearly Update – Sustainable Ethical Allocation Portfolios
The Sustainable Ethical Portfolios continue to power ahead…….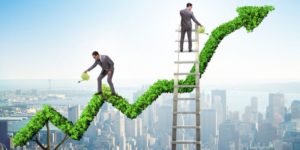 It has been a roller-coaster ride for clients invested in the various Sustainable Ethical Allocation Portfolios, with the recent quarter closely mirroring that of the first quarter.
We are happy to report that all 3-risk managed Sustainable Allocations performed strongly over the last 3 months with Cautious Allocation +6.8%, Balanced Allocation +8.4% and Growth Allocation +10.9%
Sustainable Ethical CAUTIOUS Allocation

Sustainable Ethical BALANCED Allocation

Sustainable Ethical GROWTH Allocation
All 3 portfolios benefitted once again from a long-term favourite, Baillie Gifford Positive Change which had a positive quarter with a return of 13.6% This fund has been held across all 3 of the Sustainable Ethical Allocation Portfolios since November 2018, and is up 140% since then (probably one of the reasons why it is a long-term favourite of mine….)
The diversified Royal London Sustainable World Trust, which is also held across all 3 portfolios, performed strongly and recovered some of its earlier losses with a quarterly return of 9.5%
Actually, all of the underlying funds in the portfolios had positive performance last quarter but as expected, the lower risk/volatile Bond & Fixed Interest type funds were the laggards with returns ranging from 1.8% to 2.4% for that period.   
So as we are half way through the year, how have the Sustainable Ethical Allocation Portfolio performed…??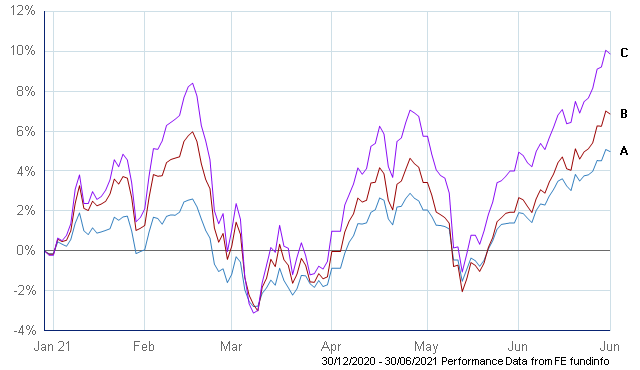 Sustainable Ethical CAUTIOUS Allocation +5.0%

Sustainable Ethical BALANCED Allocation + 6.9%

Sustainable Ethical GROWTH Allocation +9.9%
While it has been a more volatile ride than we are accustomed to for the Sustainable portfolios, the good news for investors is that all 3 are firmly in positive territory and well ahead of the individual portfolios' objectives.
For more information on the performance of the portfolios against their benchmarks, please click here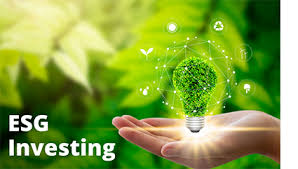 As per previous updates, the ESG (Environmental & Social Governance) and SRI (Socially Responsible Investing) sector, which we obviously have a significant bias towards with our portfolios, has struggled performance wise against areas of the market that have rebounded from the significant negative impact caused by the effects of covid19 in 2020.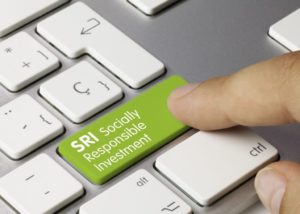 Sectors such as Oil & Gas, Banks, Insurance, Travel Related companies have been the outperformers so far this year, with speculators betting that the vaccine rollouts around the world will result in some areas around the world coming back to some form of normal day to day life. This would potentially provide a recovery scenario for these types of businesses and a subsequent share price increase (coming from a very depressed, low level).
For investors (traders) to get proceeds to re-invest in those depressed areas, many looked at selling down their 'winning assets' of 2020 which predominately would have been companies involved in Sustainable business activities (technology, healthcare, education, renewable energy) and rotate their proceeds into these other, sold down assets.
The obvious question is "why don't we get active & involved in the same..?"
A lot of the companies that were sold off in 2020 and (& have been the ones speculators have been buying this year) didn't fit with our medium to longer term strategy which is investing in quality companies with stable management, low levels of debt, sustainable business model (i.e. will perform & be profitable in most economic climates), that have a significant advantage over their competitors and operate using ethical business methods.
It is a combination of the above that helped our clients reduce the negative impact of covid19 early in 2020 and provide the significant out-performance by the years end. It is also a strategy that we firmly believe will also provide outperformance over the medium to long term, way after the effects of covid19 have become a (bad) memory.
For a recap on how the Sustainable Portfolios performed in 2020, please click here
Because of the different, quality style approach that we take with our allocations, there will be periods of underperformance which will includes negative returns. This is going to be unavoidable. However, we are taking a medium to longer term outlook and we continue to believe that investing in a diversified portfolio of good quality, well managed assets, using their pricing power to generate sustainable revenue and profits, and continuing to evolve their business practices, will result in investors reaping the benefits.
The above is well & good for the medium to longer term…… but as has been openly stated, there will be periods of high volatility, which will include times when there will be negative returns.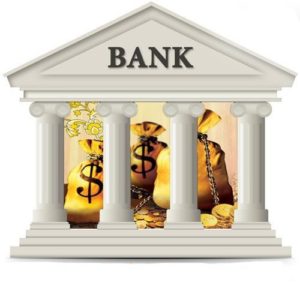 It is therefore very important to ensure that any proceeds that is required in the short term (within 12 months), whether that is income and/or capital, is maintained in a very low risk environment (i.e. cash management style investment) that will not be subject to any short term fluctuations.
This will ensure that when it comes time for you to draw down those proceeds, there is no need to be trying to 'time' the payment. If the markets are struggling at the time, then you have peace of mind knowing that you are drawing out your required money without it being negatively affected by the general market conditions. It also ensures that the growth part of the portfolio has time to recover before the next amount is required.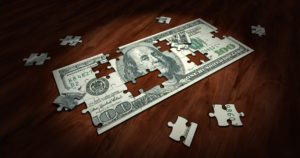 Investors can also further diversify their portfolios through the use of Structured Notes. While Structured Notes are not our core investment offerings (we prefer the use of liquid, daily traded funds, ETF's and direct shares), they can provide an opportunity to reduce short term volatility while receiving a pre-determined (conditional) investment return. But it must be stressed that Structured Notes are generally regarded as longer term investments so timeframe and whether access to capital is required needs to be seriously considered. 
Please click the below link to get information on the range of Structured Notes currently available via Ethical Offshore Investments.
 https://ethicaloffshoreinvestments.com/structured-notes/      
If you would like to receive further information on the Sustainable Ethical Allocation Portfolios or on the underlying individual Managed Funds, please click REQUEST MORE INFORMATION.