Terry Smith: Idiots, Armageddon and 'pain in the arse' stocks
The fund manager told investors at the Fundsmith Equity AGM that they should watch the new Madoff drama if they want positive returns in all periods.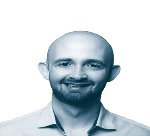 BY:       JOHN SCHAFFER
1 March 2023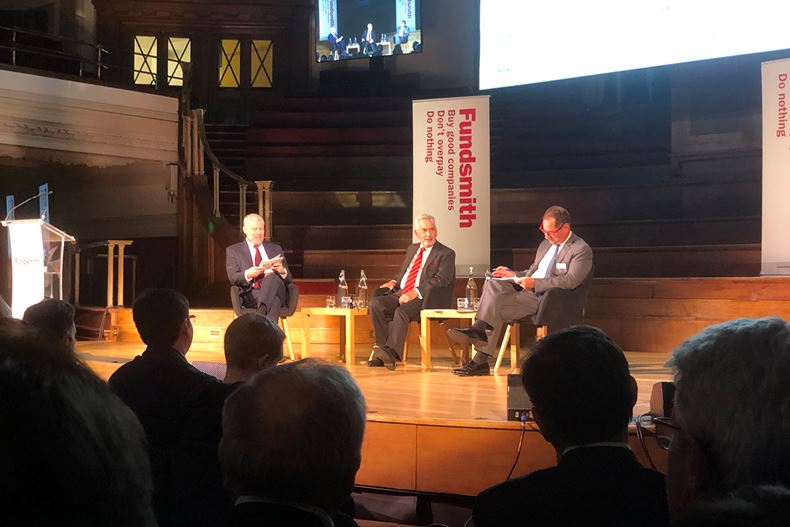 Fundsmith's annual general meeting (AGM) was certainly an entertaining show for investors.
Terry Smith took to the stage at Central Hall Westminster for his first annual in-person presentation since the Covid-19 pandemic.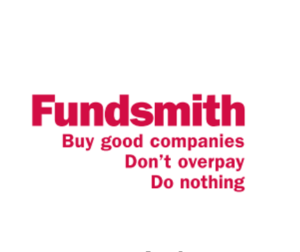 The fund manager acknowledged that last year was 'not the finest hour' for his giant £22.6bn Fundsmith Equity strategy, but reiterated that a period of underperformance had been 'inevitable'.
The portfolio was down 13.8% last year, underperforming the MSCI World index, which was down 7.4% in sterling terms.
Smith said: 'If you want the fund to outperform in every market and every quarter, then watch the new Madoff documentary on Netflix'.
The quip raised a chuckle from the audience of Fundsmith investors, including this journalist and hundreds of others.
1% growth 'joke'
Smith had addressed that weaker performance in his annual letter to shareholders, where he wrote: 'Frankly, we are surprised there was any growth at all in our portfolio companies, and if 1% growth worries you, it may not be wise to read next year's letter.'
The Mauritius-based fund manager noted that this statement had been highlighted by media outlets, including Citywire, but said it was something of a joke.
'I wasn't making a prediction of Armageddon, I was just trying to be funny,' he said.
Meta regrets: 'A pain in the arse to own'

Discussing holdings which have contributed to underperformance, Smith said that Meta was the 'cheapest stock' he owns, noting that it was trading on a price-to-earnings (PE) ratio of 15x but is still one of the top two global advertising businesses.
However, he acknowledged that owning the social media giant had been a tumultuous ride.
'Meta is a pain in the arse to own,' Smith said.
'I regret buying Meta at the time I bought it, but the stock is up 40% year-to-date and our holding is now slightly in profit.'
The fund manager has previously been a critic of the firm's investment in the metaverse, and said that its share price 'would roof' if it stopped spending in the area completely.
However, he admitted that he wasn't sure whether this was a good plan of action, adding that the metaverse wasn't merely a 'pipe dream' and could be a good source of innovation.
Not happy' with Adobe buy

Smith said he regretted his purchase of Adobe last year, due to its recent M&A activity, and described the firm's acquisition of creative software collaboration firm Figma as 'problematic'.
'[Adobe] is almost certainly paying too much. It almost certainly reveals a side of competitive weakness in its business,' he said. 
'At the moment I can't work out if I will be happy or sad if competition authorities rule it out. We're not very happy with that purchase.'  
Investing in idiots
The fund manager also discussed questionable decisions by the management teams at portfolio companies.  'We always invest in companies that can be run by idiots, because eventually they all are,' Smith said.
However, he added that this adage was more challenging when investing in tech companies.
'I wouldn't want to describe anyone as an idiot, I know how boomerangs work,' Smith added.
He pointed to the fund's investment in Microsoft, noting that the business had been fundamentally turned around under new CEO Satya Nadella, who took over the tech giant from Steve Ballmer in 2014.
The Unilever megaphone effect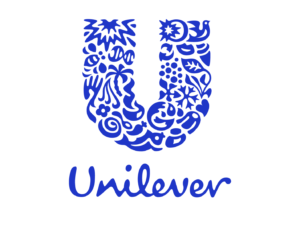 Smith also addressed his vocal critique of Unilever's management. He said that public criticism was not his preferred route and that it was generally far better to engage with companies privately.
'It's not good to use a megaphone, but we could end up here again,' the fund manager explained.
Smith said that he is often asked why he doesn't sell Unilever.
'We like Unilever, we just don't like the management,' he said, noting that the consumer goods firm had significant growth potential in developing economies like India.
Smith added that he was unimpressed by Unilever selling its tea and spreads businesses, while attempting to buy GSK's over-the-counter health business. The fund manager also questioned Unilever's focus on cosmetics. 
'It needs to focus on areas such as cleaning and personal care,' he said.
However, Smith said that he was 'mildly encouraged' by more recent communications with Unilever's management team 'They talked to us!' he exclaimed.
He added that he was confident that further M&A was not a focus for the firm after recent conversations.
Non-exec steps down and fires shots at FCA
Jeff Randall, an ex-Sky Business News presenter, also stepped down at the AGM from his position as Fundsmith's non-executive director.
Randall said that regulatory changes had primarily prompted his decision.
The former journalist said that scandals such as Woodford and British Steel had caused the FCA to become more 'muscular', and that it was trying to be 'seen to be active' and was now looking in the wrong places in terms of enforcement.
Smith thanked Randall for his service, and fondly said 'he's difficult sometimes, but he's meant to be'.
Fundsmith was the subject of a Section 166 order last year but came through the probe unscathed, with the FCA not mandating any further action following a review of Smith's funds business.
Please note the above article was first published by CityWire and should not be regarded as individual investment advice on whether to buy, sell or hold any of the companies or the fund mentioned. Please speak to Ethical Offshore Investors or your personal adviser BEFORE you make any investment decision based on the information contained within this article.
Important information:
This article is provided for information only. The views of the author and any people quoted are their own and do not constitute financial advice. The content is not intended to be a personal recommendation to buy or sell any fund or trust, or to adopt a particular investment strategy. However, the knowledge that professional analysts have analysed a fund or trust in depth before assigning them a rating can be a valuable additional filter for anyone looking to make their own decisions. Past performance is not a reliable guide to future returns. Market and exchange-rate movements may cause the value of investments to go down as well as up. Yields will fluctuate and so income from investments is variable and not guaranteed. You may not get back the amount originally invested. Tax treatment depends of your individual circumstances and may be subject to change in the future. If you are unsure about the suitability of any investment you should seek professional advice. 
At Ethical Offshore Investments, our clients can access the highly rated Fundsmith Equity Fund and not be subject to additional entry or exit fees. As we aim not to use commission paying funds, we will access the lowest charging version of the managed fund that is available on the relevant platform…… resulting in more of the investment growth staying in your pocket.
Speak with Ethical Offshore Investments to see how you can save on your investments costs by investing via Ethical Offshore.
Socially Responsible Investing – Ethical Business Standards