Fundsmith Equity Fund – 2023 Semi-annual Letter to Shareholders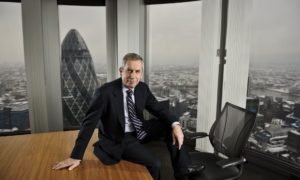 Fundsmith published Terry Smith's semi-annual letter to the shareholders of the Fundsmith Equity Fund today. In case you would be interested in reading it, a copy can be found here:
Fundsmith Equity Fund 2023 Semi-Annual Letter to Shareholders
At Ethical Offshore Investments, we have been long term supporters of the Fundsmith Equity Fund and the way that the fund managers invest in high quality, global companies. The style and discipline of the management of this fund has rewarded investors well, significantly outperforming its peers and the various global indices.
Below is the performance of the Fundsmith Equity Fund over the past 10 years: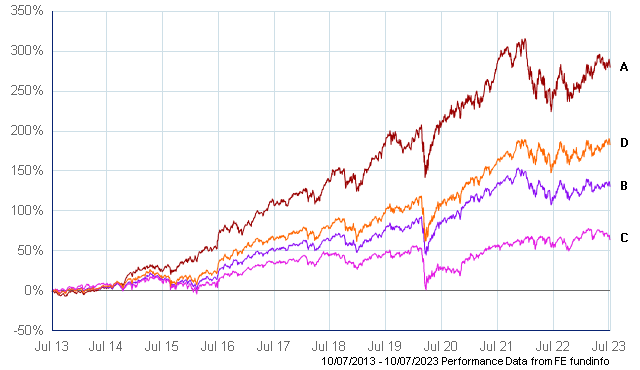 Fundsmith Equity Fund I Acc – 14.3%pa

IA Global Index – 8.7%pa

FTSE UK All Share Index – 5.1%pa

FTSE All World Index – 11.0%pa
Important information:
This article is provided for information only. The views of the author and any people quoted are their own and do not constitute financial advice. The content is not intended to be a personal recommendation to buy or sell any fund or trust, or to adopt a particular investment strategy. However, the knowledge that professional analysts have analysed a fund or trust in depth before assigning them a rating can be a valuable additional filter for anyone looking to make their own decisions. Past performance is not a reliable guide to future returns. Market and exchange-rate movements may cause the value of investments to go down as well as up. Yields will fluctuate and so income from investments is variable and not guaranteed. You may not get back the amount originally invested. Tax treatment depends of your individual circumstances and may be subject to change in the future. If you are unsure about the suitability of any investment you should seek professional advice. 
At Ethical Offshore Investments, our clients can access the highly rated Fundsmith Equity Fund and not be subject to additional entry or exit fees. As we aim not to use commission paying funds, we will access the lowest charging version of the managed fund that is available on the relevant platform…… resulting in more of the investment growth staying in your pocket.
Speak with Ethical Offshore Investments to see how you can save on your investments costs by investing via Ethical Offshore.
Socially Responsible Investing – Ethical Business Standards