Surge in eco-awareness driving 'most significant' period of ESG inflows
High-profile eco campaigns among factors behind spike in returns.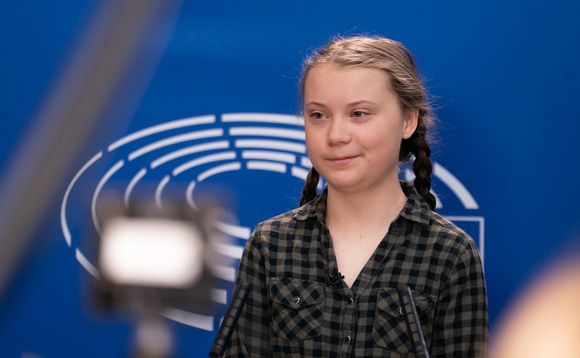 Investment Week analysis of Morningstar data has found funds managed with environmental considerations based in the UK, Ireland and Luxembourg raked in approximately €61.1bn (£54.7bn) over 18 months to the end of June.
The bulk of inflows went to Luxembourg-domiciled funds, which saw €38.5bn (£34.2bn) over the period, compared to €16.7bn and €6.4bn in Irish and UK funds respectively.
Investment Association (IA) data also suggests ESG funds registered in its universe are undergoing a record-breaking period. 
Explicitly "ethical" funds represented £20bn of the £1.3trn in total AUM in IA funds as of July. While this is a small proportion, it represents a significant increase from £16.8bn in July 2018 and the £5.9bn invested a decade ago.
At £1.3bn, 2018 saw the largest one-year net inflows to ethical funds of any year and 2019 looks set to easily surpass that total having seen £586m of inflows in the second quarter alone.
In its most recent annual report, the IA said that 26% of fund assets are now "managed according to some form of responsible investment criteria", and "given the direction of travel… it is likely that ESG integration will be systematically embedded into investment processes across firms within the next few years".
Attenborough's influence
Head of strategy, environment and sustainability at Jupiter Asset Management Charlie Thomas said the "current phase" of notable inflows to ESG products "is the most significant" he has ever seen, owing primarily to "the breadth of the investment opportunity, and how deep the interest is from investors to incorporate these ideas into their investments".
He added: "There is growing awareness through media, social media and growing evidence-based reporting.
"While movements such as [climate protest movement] Extinction Rebellion create awareness, they do not necessarily galvanise the wider population.
"I have just completed 15 years of managing the Jupiter Ecology fund, and while we have seen a number of periods of growing interest, it is actually BBC's Blue Planet II (which first screened less than two years ago) that seems to have created a genuine tipping point in broader support of environmental issues."
Source: https://www.investmentweek.co.uk/analysis/4005143/-greta-effect-surge-eco-awareness-driving-significant-period-esg-inflows