China's GDP grows just 3% in 2022 but rebound hopes rise
The Chinese economy missed its early government target of 5.5% in its biggest miss in decades after Covid-19 ravaged output but expectations for an acceleration of growth from the second quarter are mounting.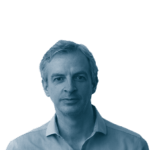 BY:       JAMES PHILLIPPS
17 January 2023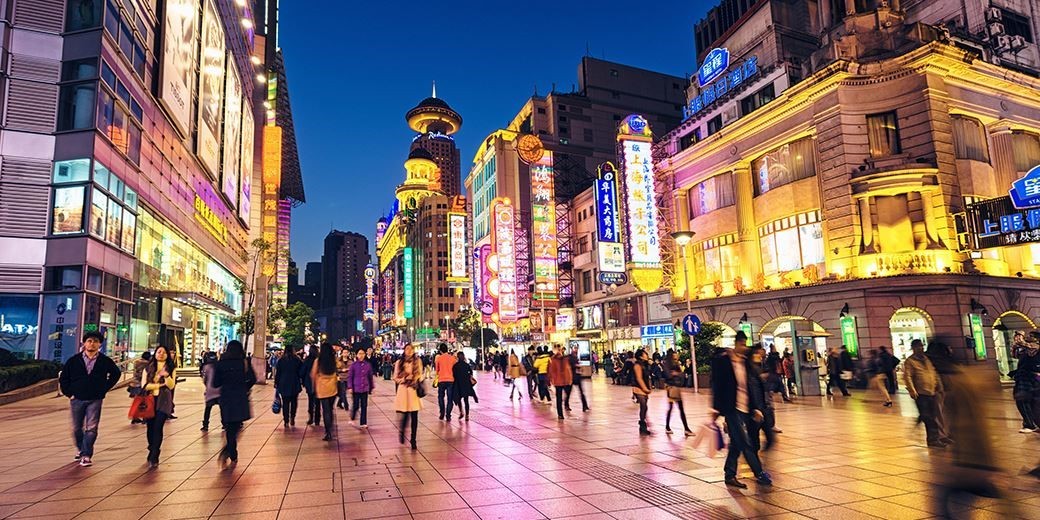 The Chinese economy grew by just 3% in 2022, marking its biggest GDP miss in decades as the zero-Covid policy constricted output, but hopes for a rapid recovery are increasing.
Although economic growth fell to 2.9% year-on-year in the fourth quarter, from 3.9% in the third, according to the Chinese Bureau of Statistics, this was way ahead of a Bloomberg survey of economists, which forecasted a 1.6% expansion.
The sudden reopening of the economy mid-December drove a spike in Covid infections, pushing down retail sales by 1.8% year-on-year and food services by 14.1% over the month, as people stayed home. Industrial production also decreased by a further 1.3% as labour shortages were exacerbated.
'Despite the weakness, December might be the bottom of Chinese growth trajectory in the near term,' said Chaoping Zhu, global market strategist at JP Morgan Asset Management.
'High-frequency indicators are pointing to quick recovery of economic activities as the infection has probably peaked across the country.'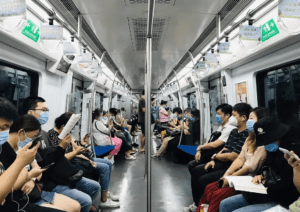 Subway passenger numbers had recovered to 70-80% of pre-Covid-19 levels in Beijing and Shanghai, and even surpassed them in Shenzhen, Zhu noted.
Union Bancaire Privée (UBP) cautioned a big unknown was the level of Covid-19 infections in the rural parts of the country. With extensive travelling expected around Chinese New Year next week, the markets will be able to get a better handle on the Covid-19 numbers.
'A better-than-expected reading could further fuel the rally in Chinese assets, as it will reduce concerns about weaker activity in the first quarter,' UBP wrote in a note today.
The bank is turning increasingly bullish for the second half of the year, when Covid is expected to ease, enabling a consumption-led recovery to take hold from the second or third quarter.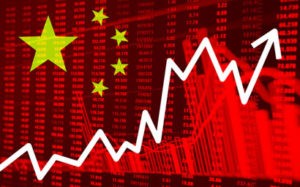 'Compounded with a strong favourable base effect, we also envision upside risks to our above consensus 2023 GDP growth forecast of 5.2%,' the bank added.
Investors have been growing increasingly positive on Chinese equities since the Covid policy pivot, with Bank of America predicting a 'steady recovery' from the second quarter. SocGen sounded a more cautious note earlier month, however, predicting the market will remain flat for the rest of the year after the CSI 300 index's recovery since its 31 October low.
Important information:
This article is provided for information only. The views of the author and any people quoted are their own and do not constitute financial advice. The content is not intended to be a personal recommendation to buy or sell any fund or trust, or to adopt a particular investment strategy. However, the knowledge that professional analysts have analysed a fund or trust in depth before assigning them a rating can be a valuable additional filter for anyone looking to make their own decisions. Past performance is not a reliable guide to future returns. Market and exchange-rate movements may cause the value of investments to go down as well as up. Yields will fluctuate and so income from investments is variable and not guaranteed. You may not get back the amount originally invested. Tax treatment depends of your individual circumstances and may be subject to change in the future. If you are unsure about the suitability of any investment you should seek professional advice. 
Please note the above article was first published by CityWire Asia and should not be regarded as individual investment advice on whether to buy, sell or hold any of the funds or strategies mentioned. Please speak to Ethical Offshore Investors or your personal adviser BEFORE you make any investment decision based on the information contained within this article.
At Ethical Offshore Investments, we can access a wide range of  specialist Managed Funds and Fund Managers, as well as low cost Exchange Traded Funds (ETF's) that invest in Chinese and related assets, that are available on the various offshore investment platforms we offer. We do NOT CHARGE any additional entry and/or exit fees to purchase these funds for our clients.
As we aim not to use commission paying funds, we will access the lowest charging version of the managed fund that is available on the relevant platform…… resulting in more of the investment growth staying in your pocket.
Speak with Ethical Offshore Investments to learn how you can save on your investments costs by investing via Ethical Offshore.
Socially Responsible Investing – Ethical Business Standards